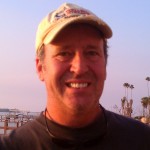 Derby Door & Window is a specialized door and window contractor founded by Gregory D. Derby, a state of Florida Certified General Contractor with more than 35 years of construction experience.
Having spent most of his career in south Florida, Greg has extensive experience in protecting homes in the state's unique wind storm situations. As a representative for institutional property owners in southeast Florida, he assessed property damage wrought by Hurricane Andrew in 1992. That experience, in addition to witnessing how Florida building code was drastically changed as a result of the storm, taught him the value of not only installing the proper product to protect a property, but of installing the product properly.
From 2002 to 2012, Greg was a co-owner of a decorative glass door business in southeast Florida. As a result of the four major wind storms that the region experienced during that time, none of the door systems his company installed experienced any structural failures and only a handful of  glass pieces were broken as the result of direct impact from wind driven debris.
Now Greg brings his expertise and love of doors and windows to Central Florida. Greg's experience, knowledge of building code and emerging trends in energy efficiency, plus his love of artwork and decorative glass, provide a unique opportunity for Central Florida property owners who desire to protect their properties from the sometimes extreme nature of Florida's environment.
Give Derby Door and Window a call. You'll be surprised at how much protection and beauty you can get without having to get another mortgage on your property.